Impact – Options – Opportunity
Join us for a 'one stop' information panel of experts for individuals, families and professionals
Wednesday October 21st
Tickets $40 plus Eventbrite ticketing fee
All proceeds to Families Matter and The Calgary Counselling Centre. 
Doors open at 6:30pm
Presentations run from 7:00pm to 9:30pm. 
Presenters:
Sharon Numerow, CDFA

 Tax Consultant: Alberta Divorce Finances Ltd. 
Why a 50/50 Property Split is not Always Equal – 7 secrets of a successful divorce

Patricia P. Sealy, Barrister + Solicitor, Collaborative Lawyer + Mediator
Daunais, McKay Harms + Jones
Overview of the Legal Process

Jessica Johnson, MSW – Registered Social Worker, Calgary Counselling Centre
Parenting Implications: Supporting Children through Separation

Education – Strategies – Resources – Book Display
All proceeds from the evening will be donated to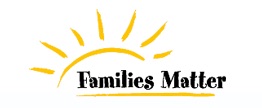 and the Calgary Counselling Centre. 
Join the conversation using #takingchargeView #takingcharge posts